Alloy Wheel Refurbishment & Powder Coating
Are you planning on having your alloy wheels refurbished or powder coated?
Then you have come to the right place. The Alloy Wheel Clinic should be your number one choice for wheel refurbishment and alloy wheel powder coating.
Our alloy wheel powder coating refurbishment service is great for price and the quality of finish. Have a look at the examples below:
Once the powder coating particles are sprayed onto your wheels, the rims are baked in an oven at very high temperatures. This baking process not only causes the particles to fuse together but it allows the powder coating to cure. The final result is a thicker, more durable surface coverage.
Powder coating creates a non-porous surface shield making it more resistant than traditional paint and your rims will be able to withstand even the most unforgiving roads.
Although it may be more upfront, the durability and longevity of powder coating will cost you less in the long run.
The Powder Coating Process?
Firstly we use state of the art bead blasting equipment to bring your wheels back to the bare metal. Next all kerb rashes and damage is removed, leaving a smooth blemish free blank canvas for us to apply the powder coat.
This preparation is the most important process for your alloy wheels. If this step is not done correctly the powder coated finish will be inferior.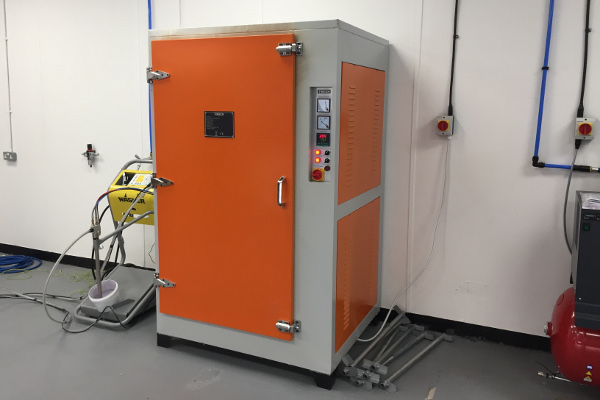 Your wheels are then carefully coated in our spray-booth, this is the start of powder coating process. Once this is done your wheels need to be heated up in our special oven to very high temperatures. This causes the powder to stick to the wheels and begin to flow.
The powder coat is baked on to form a hard long lasting barrier. Once the alloy wheels have cooled down you have a fantastic mirror glass finish. We use great care and attention making sure you get perfect results every time.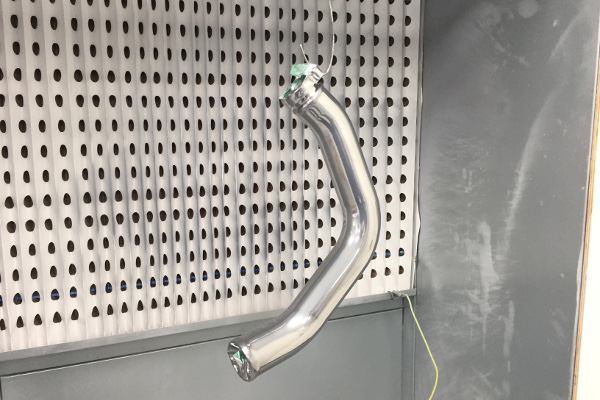 We can powder coat, anything we can fit in our oven, this includes:
We have a wide selection of colours and finishes in stock, we also offer custom finishes.